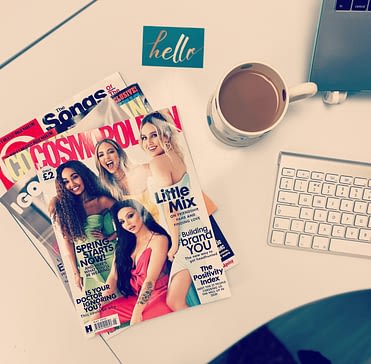 Actionable PR Tips to grow your business
14 April 2020
We all need some good news so now is not the time to stop putting some out there.
One of things I do for my clients is create Public Relations strategies that form part of their overall marketing plans. PR is far from just a tick box exercise to be overlooked for shinier things like social media likes or comments. PR can serve you in a number of ways. It will help you increase brand awareness, improve brand reputation, develop opportunities and build relationships.
Please don't stop putting yourself out there and thinking it's too hard to get noticed in the noise. Having worked on all sides of the fence when it comes to PR; from presenting and interviewing businesses to working in-house for a PR agency, as well as getting PR for my own business, I've seen the good, bad and ugly of making approaches to a journalist for PR. Here are some actionable steps you can do that will help elevate your efforts:
Twitter search – Something you can do quickly and easily to start you off is look at the hashtag #journorequest on Twitter. People are always looking for stories to cover on such a huge variety of subjects. You may see a request and think "that so relates to my business" and you can pitch them your idea. Don't panic, if you're nervous about pitching just reply and say that sounds like you and you're available to talk. Quite often the journalist has their questions and angle ready so will more than likely just want a short telephone interview with you. There's really no excuse with that tip, you don't need any balls to just sit and reply to a tweet – go on have a look.
Know your story – Your brand story is what forms a connection with readers and what will ultimately help your business grow. It's what makes them want to buy from you and be part of your journey. Make sure there's a human element to the story and what you're trying to pitch. Consider including a customer's experience within your writing or your own backstory and how you set up your business. Something that gives people that connection they crave and ultimately moves them towards a buying decision or at least to click to a place they can find out more about you.
Share your tips – PR is about building trust, demonstrating your credibility and communicating your knowledge clearly. Make sure you are sharing insight to the workings of your company. For service-based businesses, share tips on your marketing channels about things related to your business. Show that you practise what you preach. For product, hospitality or retail businesses, show you're on top of current trends, styles and changes in your field. People need to know that you understand your business/products inside out.
Build your blog – Pitching can be scary, I get it. If you don't feel confident enough to pick up the phone and share your news, please practice – you need to get there. To build your confidence, publish articles on your blog that you'd like to write for magazines or things you'd like to talk about at events. Positioning yourself as someone who knows about their industry (I hate the word expert!) will mean journalists/event management consultants/influencers may approach you for articles so you can soft pitch. You can then share those blogs and tips on your social media and e-marketing too – you just made yourself some evergreen content, win win.
Target your media – Don't just send your news release to everyone with a blog/mag. Pick say five key publications that you'd love to be featured in that align with your brand and target those. Find out some of their regular writers/editors and call or email them to pitch your story. Make sure you include a brief outline at the top so they can see what your article is about and remember to try and stand out. These writers can receive hundreds of emails a day so make it clear, concise and include a great subject header.
Add your phone number – The amount of times I see news releases or journalists tweeting saying they like the sound of a pitch but they haven't included a phone number – it's frustrating. They do not have time to email you for a number then set up a call etc etc. Be available! If they like what they read they'll probably want to chat so ensure you include your name, phone number, email, website and social handles.
Build relationships – Do not be put off if you send something out but don't hear back. Be sure to follow up with them but don't harass. Remember that if you've pitched something that isn't quite right for them at that moment, they may come back to you for comment on something else in the future or your next pitch might just hit the mark so don't give up.
Be brand confident – Above all else, I encourage you to look at your brand. Branding is ESSENTIAL to your PR success and goes hand in hand with PR and marketing. Make sure that before you pitch anything, your brand encapsulates your values, voice, story and messages. Is your brand communicating everything you need it to in order to showcase who you really are and what you stand for? If you get your brand right, the PR will come to you.
I hope you've found these tips helpful. There are many more I could give you but those should get you started on the basics of getting your voice out there.
To talk to me about your PR or marketing strategy, I am currently offering online mini coaching sessions to help you piece together the ideas, goals, weaknesses and plans you want to put in place. We spend an hour discussing your business and help you overcome the current things holding you back. From social media questions to brand audit or marketing tips, ask me anything in my marketing power hour.
For more tips and advice you can find me on Instagram, LinkedIn and Facebook or read more of my blog. Let me know when you get some PR wins!
---
---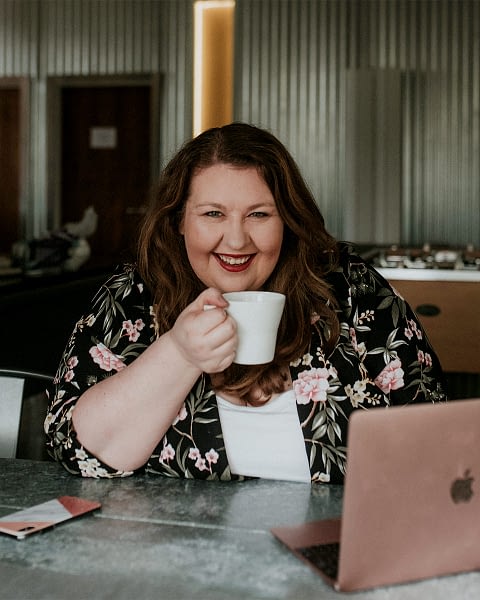 A Business & Marketing Consultant sharing gentle truths and BS-free advice and insight. I help business owners do things their way. If you'd like to contribute to my blog, drop me an email - I'm a big collaboration fan!