4 Ways To Make Marketing Easier
31 May 2021
Probably my most asked question, how to market your business without it taking all the time, requires ALL the pep talks, procrastinating over what to write and where to write it – I get it. Marketing your business can feel A LOT.
Here's my four quick tips to making marekting easier for small business owners.
Simplify
Stop overthinking it. Easier said than done right?
Marketing is about reaching people, it's about connection. Think of marketing as relationship building rather than selling or every post having to make you 10 bookings.
Remove the pressure and concentrate on the fact that marketing is just showing off how you can be of service. You already know you're awesome because you set up your own business right? So stop being scared to shout about it.
Stop the spam
Worried you'll be a spammer? Well don't be spammy!
Be genuine (hate that word but here we are), offer real value, make connections and when the time is right – share your offering.
Find a tactful way to weave what you do into your interactions and do not I REPEAT – DO NOT hit people up straight away with a sell in their DMs. warm me up before you dive in! You hear what I'm saying here – stop thinking of it as 'marketing' and start listening to your ideal customer and have a chat!
Start doing it
If you want to lose the fear mindset around marketing then you have to start doing it. Start showing up for yourself. The more you practice the quicker the confidence will come and you already have a clear message! You know your business inside out, that in itself should give you the confidence to get out there.
That confidence has the added benefit of drawing people to you making marketing sooooo much easier!
Stuff the rules
There is no secret. There is no magic trick to getting thousands of bookings or orders that "they" aren't telling you. There is no one hashtag that is going to change your life. You have to do the work so stop scrolling for the answer. Remember there is no finish line and no rulebook – this is your business and you can market it however you like. You don't need to know everything about your topic or be the world's leading expert in your niche – you just need to be a couple steps ahead of your clients.
I know I said 4 but…
Here's a final one for you:
Focus on the benefits working with you brings to your clients. That will be enough to remind you of your purpose and replace the fear. Keep pushing your brilliant message out there.
---
---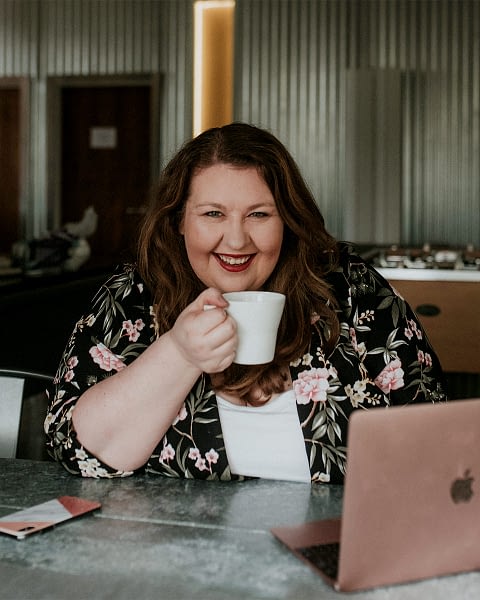 A Business & Marketing Consultant sharing gentle truths and BS-free advice and insight. I help business owners do things their way. If you'd like to contribute to my blog, drop me an email - I'm a big collaboration fan!